V.I. SAFETY & SKILLS CENTER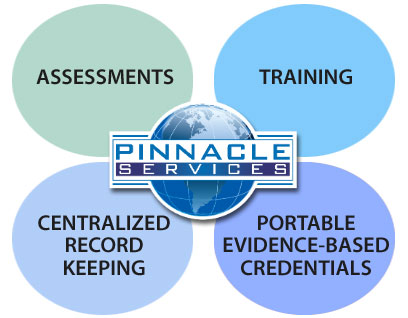 Partnering with Industry Since 2003
The V.I. Safety and Skills Center was established in 2003 to provide safety and skills development training to the Virgin Islands workforce. We offer OSHA safety compliance training, employee performance training, and NCCER craft skills development training and assessments.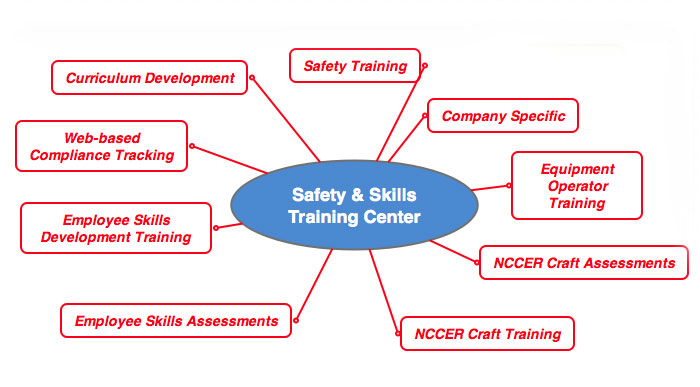 Benefits
Standardized Content Delivery via Instructor-led and Computer-based Courses
Centralized Recordkeeping
Reciprocity of Training Credentials Among Employers
Single Point of Audit
Online Compliance Management Tools
VI Safety Training and Equipment I.D. Card
Basic Plus Orientation Course
Basic Plus Orientation Available on St. Croix
Through our partnership with the Houston Area Safety Council, the ARSC RECIPROCAL BASIC ORIENTATION PLUS course is available on St. Croix.
The purpose of this orientation is to inform the new contractor employee of general safety rules, regulations, practices, and principles associated with the construction and contract maintenance/services industry, as well as, re-informing and updating the experienced employee. This course will qualify as an OSHA mandated orientation. ARSC has prepared a document to illustrate the relationship between OSHA mandates, your responsibilities and Basic Plus course content. Learn more here.
Click here for the list of safety councils where employees can take Basic Plus and Limetree Bay Terminals site-specific courses
Click here to go to the ARSC website
Limetree Bay Terminals Site Specific Course
The Limetree Bay Terminals Site Specific course is a plant entry requirement for all individuals working at Limetree Bay Terminals.
The course is computer-based and can be taken at the Safety and Skills Center Monday through Friday, the cost is $25.00 per person.
The course covers the following topics:
Personal Protective Equipment
Process Safety Management and Emergency Response Procedures.
The course  is available in English only, and the passing score is 80 or above.
Computer-based and Online Course Delivery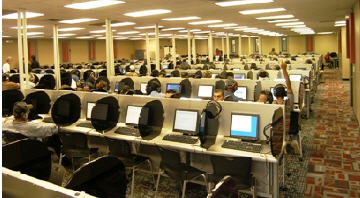 We offer both instructor-led and computer-based, multi-media courses. Our computer lab has 50 machines. We can also stream non-plant entry courses over the internet to trainees desktop computers.
Employees attending essential safety courses receive a Safety Card detailing their training credentials. Employees attending equipment operator courses receive an Equipment Operator Certificate Card detailing their training credentials.
To learn more, contact Elizabeth Ramsingh at 340-692-3500 or eramsingh@pinnaclevi.com.